After months of suspension, the Department of Economic Development in Abu Dhabi has permitted licensed restaurants, cafes and tourist service facilities across the UAE Capital to offer shisha (hookah) services.
The facilities must adhere to strict safety measures to reduce the spread of Covid-19.
The following rules must be followed:
Only single-use hookah equipment and pipes must be used.
Hookah sampling by servers is prohibited.
Smoking areas need to be isolated.
Number of cleaning shifts must be increased in smoking areas.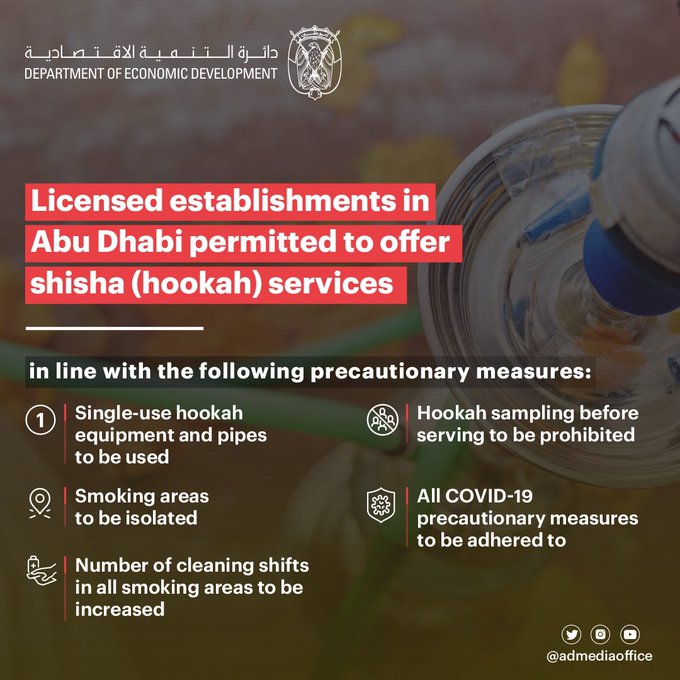 Comments