Active cases continue to break previous numbers every day since September 11 reaching 6,959 active cases.
Out of 12,301 COVID-19 tests carried out yesterday, 690 new cases have been detected among 125 expatriate workers, 544 new cases are contacts of active cases, and 21 are travel related. There were 613 recoveries from COVID19, increasing total recoveries to 56,700.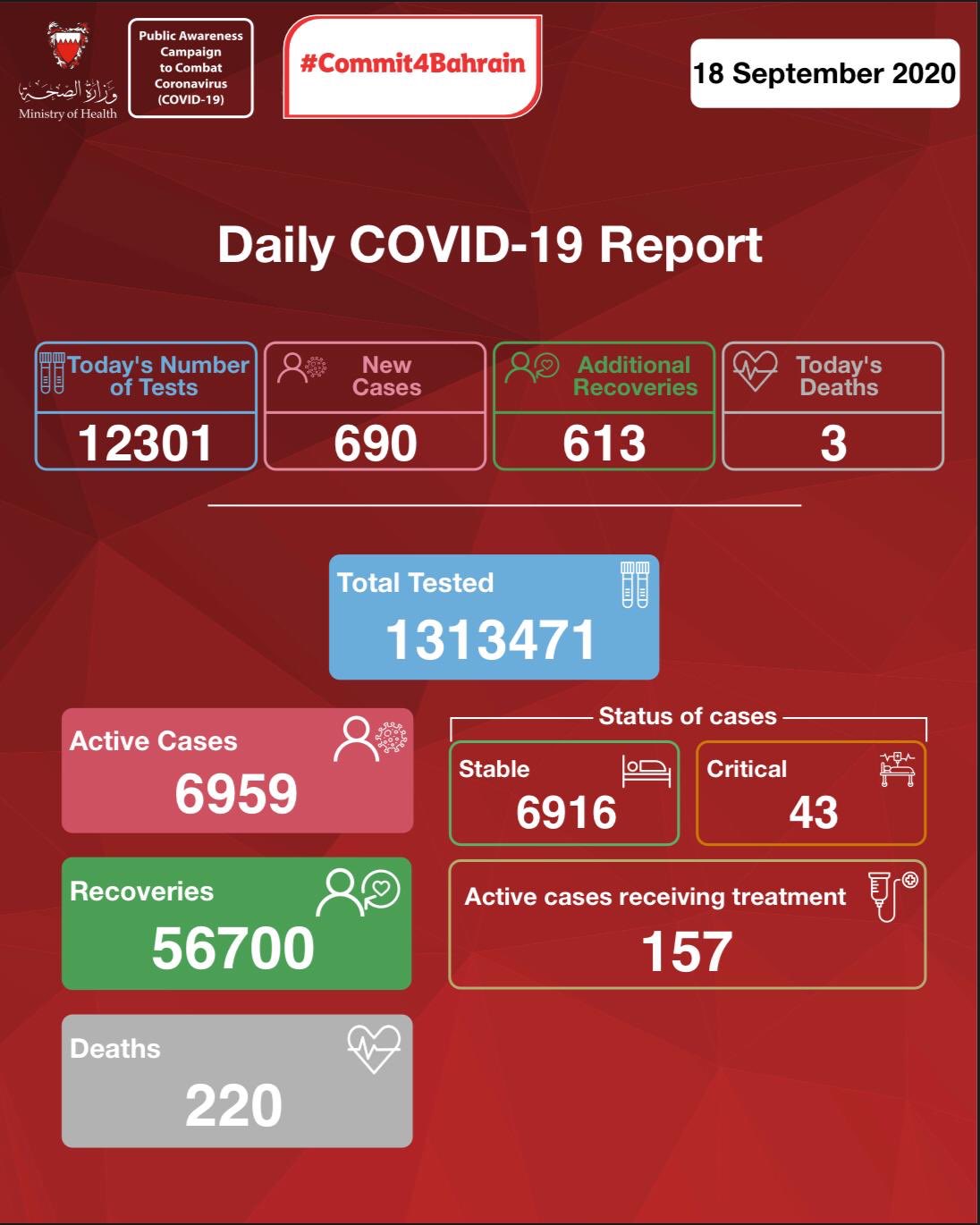 There are currently 43 COVID19 cases in a critical condition, and 157 cases receiving treatment. 6,916 cases are stable out of a total of 6,959 active cases.
The Ministry of Health also announced the death of a 70-year-old male citizen, and expresses its condolences to the family of the deceased.
Comments