The Ministry of Health (MOH) in Oman has announced the timings of its Covid-19 vaccination campaign in the Governate of Muscat.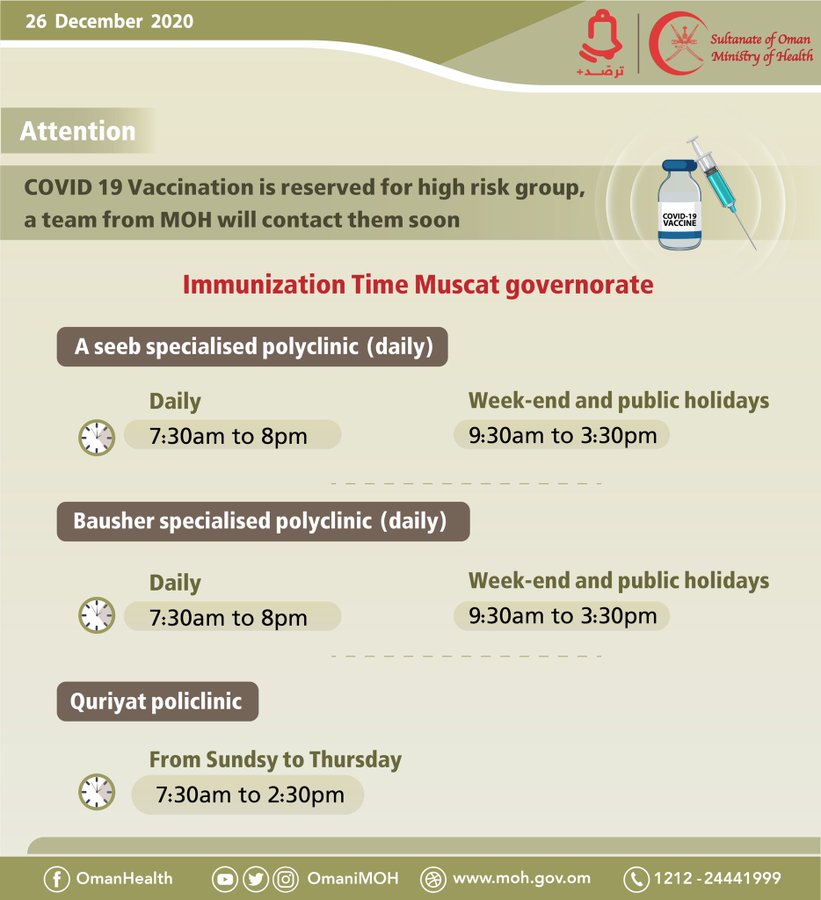 "The COVID-19 vaccination is reserved for the high-risk group. A team from the MOH will contact them soon," the ministry said in a statement on its official Twitter account.
The vaccination timings at Seeb and Bausher are from 7.30am to 8pm during the weekdays; and from 9.30am to 3.30pm on weekends and public holidays.
At Quriyat, the timings are from 7.30am to 2.30pm from Sunday to Thursday.
Oman received the first batch of the Pfizer vaccine shipment on Thursday evening.
Comments