The Kuwait Ministry of Health announced 559 new coronavirus (COVID-19) infections in the last 24 hours, bringing the total to 59,763.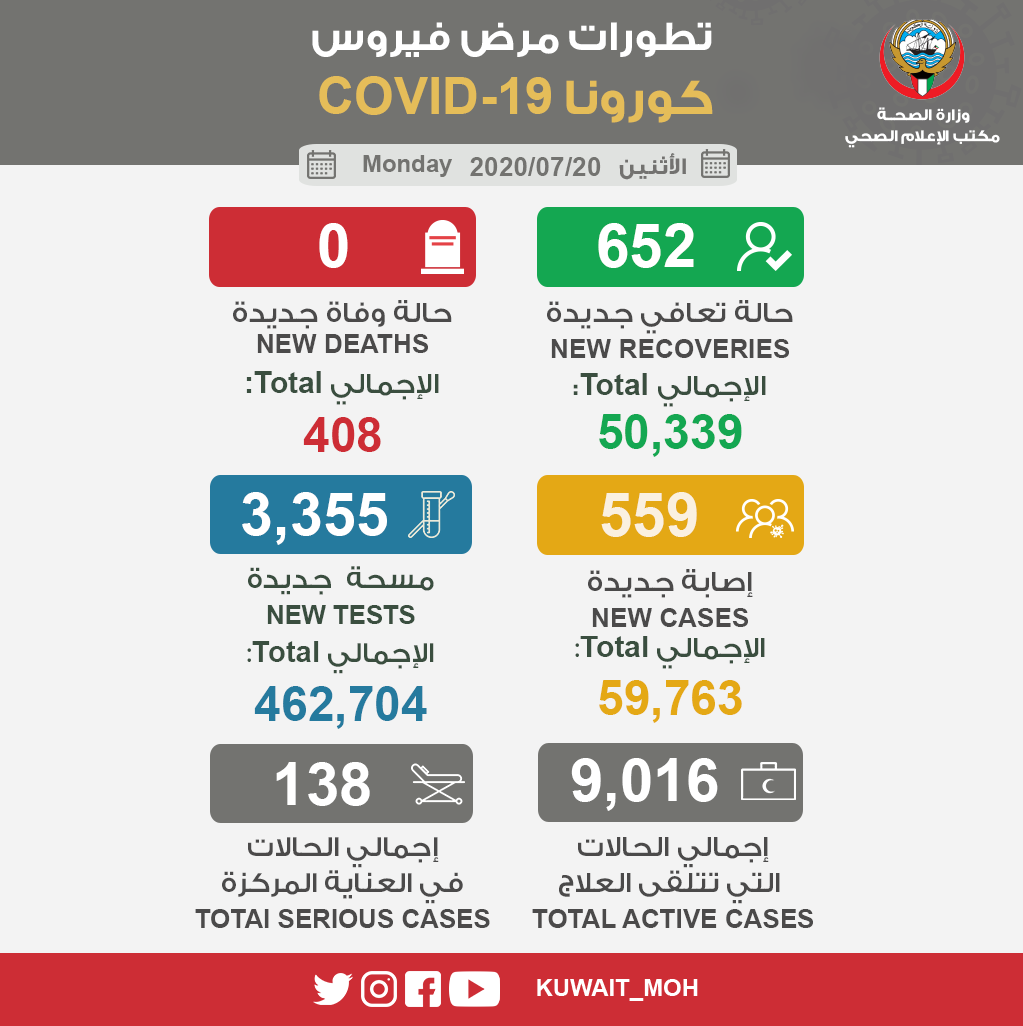 Kuwait Ministry of Health also said 652 people recovered from the coronavirus in the past 24 hours to raise total recoveries to 50,339.
The ministry added in a statement to KUNA the new recoveries were confirmed following necessary clinical tests.
Comments