The Ministry of Health in Kuwait on Wednesday reported 575 new cases of the Covid-19 coronavirus, along with 690 cases of recovery.
Three new deaths were also reported.
With this, a total of 37,533 cases have been reported in the country, along with 28,896 recoveries. Death have reached a total of 306.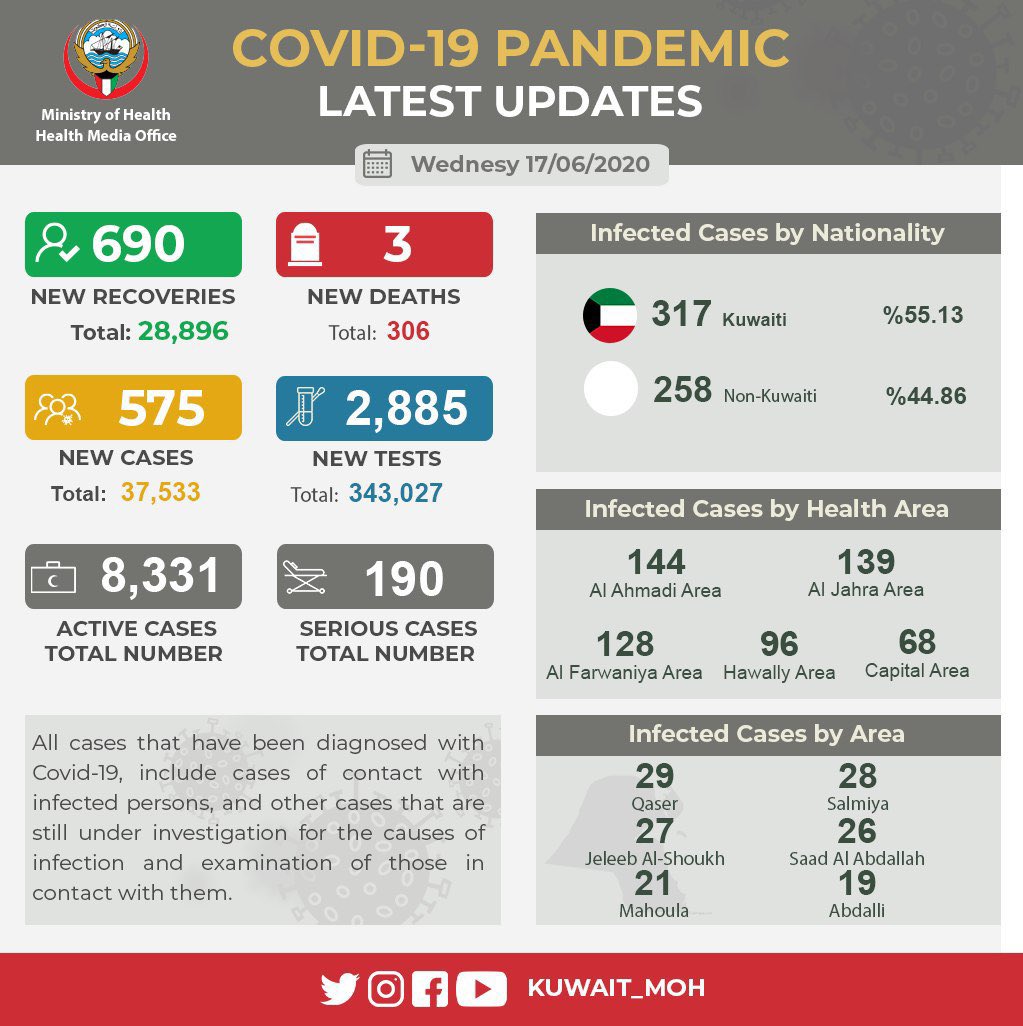 Comments