The mystery surrounding who attempted to recruit
500 actors for an "anti-Qatar event"
outside Downing Street has deepened, after emails obtained by
The Independent
showed the lengths to which the organisers went to obscure their identity.
Inspired by recent protests in London against Donald Trump's working visit, last month a man tried to pay a casting agency thousands of pounds to organise a fake rally on the same day the emir of Qatar met Theresa May.
The man, a little known artist living in south London, used fake contact details and a mysterious company set up just three months beforehand to facilitate the payment to the casting agency.
It remains unclear why he attempted to pay for the rally or whether he acted as a middle man for another party.
Despite it being cancelled last minute by the agency, who came to "understand what the hirer was asking of our artistes", the extraordinary astroturfing attempt just yards from No 10 was blamed by Qatar on its regional rivals.
Gulf states, led by Saudi Arabia and the United Arab Emirates, have since last year placed the tiny nation under an economic blockade. The row has led to a public relations war, often conducted on British soil. But the fake rally appears to be an escalation in attempts to influence UK and international perception of the region.
At the end of July, budding actors were sent an email from casting agency Extra People, which offered £20 per person to take part in the demonstration against Tamim bin Hamad al-Thani, Qatar's ruling monarch.
Extra People said it was "contacted by an individual" to "source people" for the event. Emails obtained by The Independent show the client was a Sierra Leone photographer called Leslie Genda.
"They don't have to say anything. They are just there to make the place look full," he told Extra People. "The president [sic] of Qatar is coming to Downing Street and they don't want him here. It's a bit like when Trump was coming and people didn't want him here."
Mr Genda provided the casting agency with an address which combined his genuine home address with a seemingly random northwest London postcode.
He also included a mobile number one-digit different to a phone number he is known to use. It is not clear if the number provided in communication with Extra People belongs to Mr Genda.
Mr Genda has refused to comment.
After being told he needed to provide the agency with company details in order to proceed with the event, Mr Genda told Extra People to invoice Neptune PR Ltd.
The Independent visited the address Mr Genda provided – a building in east London – but found only a mailbox for the firm. There was no office.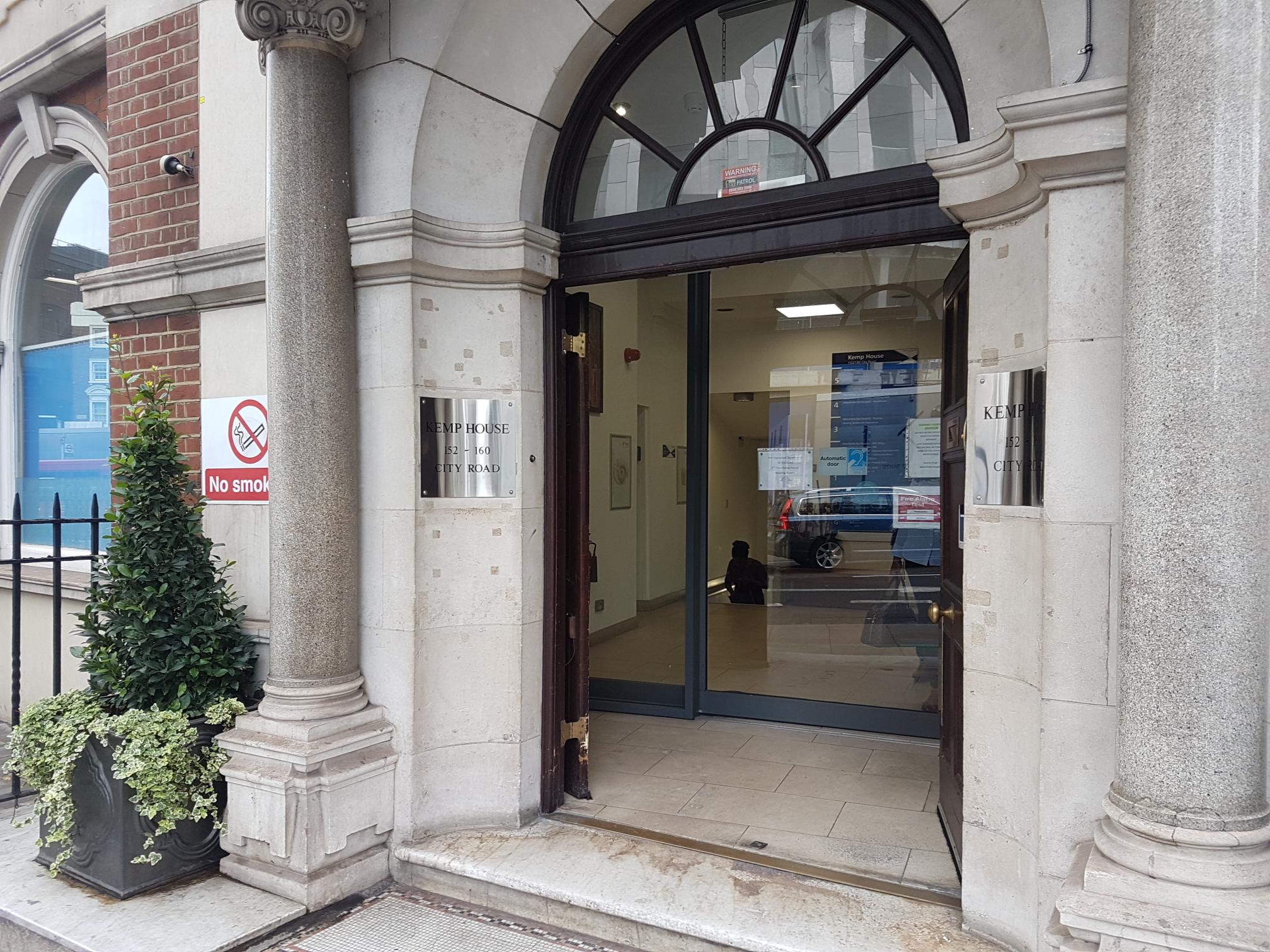 Neptune PR also appears to have no functioning website. A Twitter account claiming to represent the company initially denied its involvement in a series of tweets.
"We totally repute that Neptune PR was in anyway shape or form, engaged or associated with any such company [Extra People]," it said.
"We demand you provide a shred of evidence to support this outrageous claim. Such accusations are liable to led to legal action."
After evidence of the email correspondence was provided on Twitter by Extra People, Neptune PR's purported Twitter account went silent.
The sole director of Neptune PR, Lola Tirand, a French woman living in east London, failed to respond to questions when contacted by The Independent.
Comments