World
Poll From Earlier This Year Found More Democrats Sympathize With Palestinians Than With Israelis
A Gallup poll released in March of this year found that for the first time more Democrats in the U.S. sympathise with Palestinians than with Israelis, a stark finding in the midst of current events.
Gallup's 2023 World Affairs Poll revealed that among Democrat voters 49% to just 38% said their sympathy lies more with the Palestinian side than with Israelis.
Democrats who said they are neutral also fell to 13%, a new low.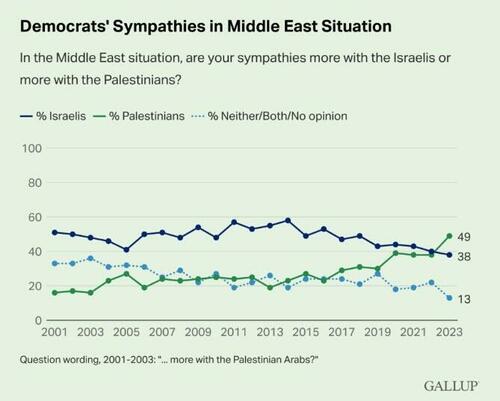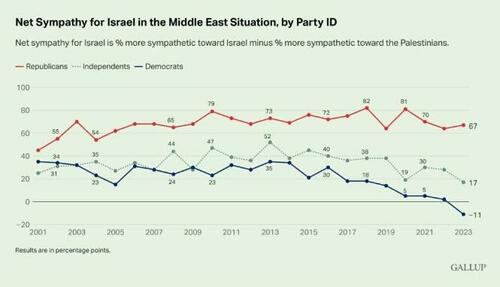 Gallup noted that "Democrats' waning religiosity" could be one reason for the findings.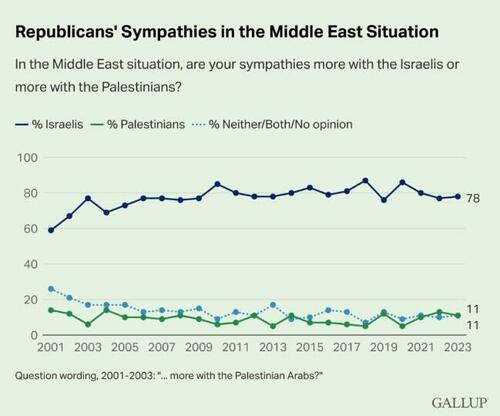 This goes someway to explaining the Pro-Palestine rallies that have been popping up in Democrat run areas:
JUST IN: Pro-Palestine rally advocating for "one solution" at the University of Washington.

College campuses are breeding grounds for terrorist sympathizers.

Defund them.
Stop writing them checks.
Don't give them your kids.pic.twitter.com/zD2BNq2rTe

— Charlie Kirk (@charliekirk11) October 12, 2023
Comments