Crashing oil prices brought Russia and Saudi Arabia closer together than ever. But now, a race to satisfy China's huge energy needs threatens to drive them apart.
Russia and Saudi Arabia have closely coordinated their efforts to eliminate a massive oil supply glut that sent crude prices crashing last year to unthinkably-low prices.
They agreed, along with other major producers, to slash their collective crude production as part of an effort to support prices. Last week, they extended the deal by an additional nine months.
The most recent sign of cooperation between the world's top two oil producers came this week, when Russian President Vladimir Putin met personally with Deputy Crown Prince Mohammed bin Salman to reinforce the agreement.
Behind the scenes, though, there is another reality: Saudi and Russia are engaged in an intense battle over who will be the top supplier to China, a major energy importer with an insatiable appetite for crude.
Robin Mills, the chief executive of Qamar Energy, compared the emerging rivalry to the "Great Game" — a 19th Century geopolitical chess match in which Britain and Russia battled for supremacy in Central Asia.
"Now China is the player," said Mills. "Every lead exporter, whether it's Saudi Arabia, Iran or Russia, you have to be in that market."
Russian dreams
Russia made its first major move in 2014. Putin, who had been denied access to Western markets because of sanctions over the conflict in Ukraine, looked east for an economic lifeline.
He found it in China. After years of negotiation, Moscow and Beijing signed a 30-year deal in 2014 to supply natural gas to the world's largest emerging market. The contract is worth an estimated $400 billion.
It wasn't widely publicized at the time, but energy strategists say that Putin offered a steep discount to Chinese President Xi Jinping to make the deal happen and secure Russian access to the Chinese market.
Putin was not the first to make an overture to Beijing, however.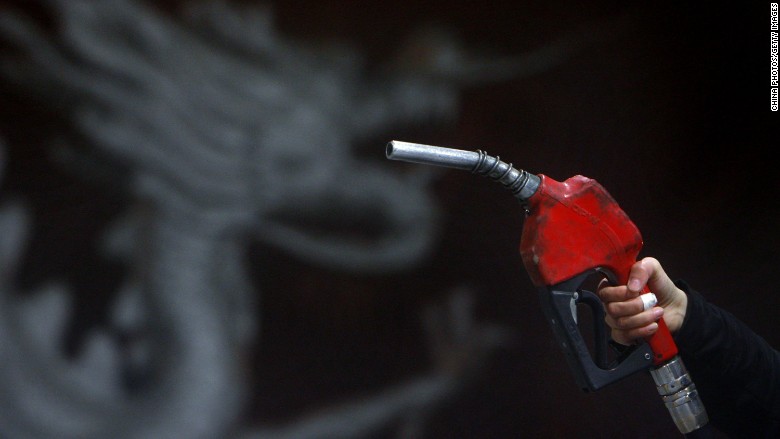 Saudi vision
The late King Abdullah of Saudi Arabia launched his own courtship of Beijing with an overseas visit in 2006. The trip led to a joint venture between China National Petroleum Corporation (CNPC) and its Saudi counterpart, Saudi Aramco.
The deal included a giant refinery on the Red Sea capable of handling 400,000 barrels of crude a day, as well as the construction of a similar facility in China. The Kingdom also committed to locating its Asian headquarters in Beijing.
Saudi energy minister Khalid Al Falih said the Kingdom is just getting started.
"We are hoping for many more refineries on Chinese soil," he recently told CNNMoney. "It is very strategic and at the highest degree. We have a lot of room to grow and our Chinese partners know this."