Saudi Arabia, the world's biggest oil exporter and largest Arab economy, narrowed its fiscal deficit in the third quarter to 7.3 billion riyals compared to 7.4bn riyals in the previous quarter thanks to an uptick in oil and non-oil revenues.
The budget deficit in the first nine months of this year shrank 60 per cent to 48.98bn riyals compared with 121.46bn riyals in a year-earlier period, the ministry said in a statement on its website. The government has forecast a fiscal deficit of 194.66bn riyals for 2018, compared with 238.49bn riyals in 2017.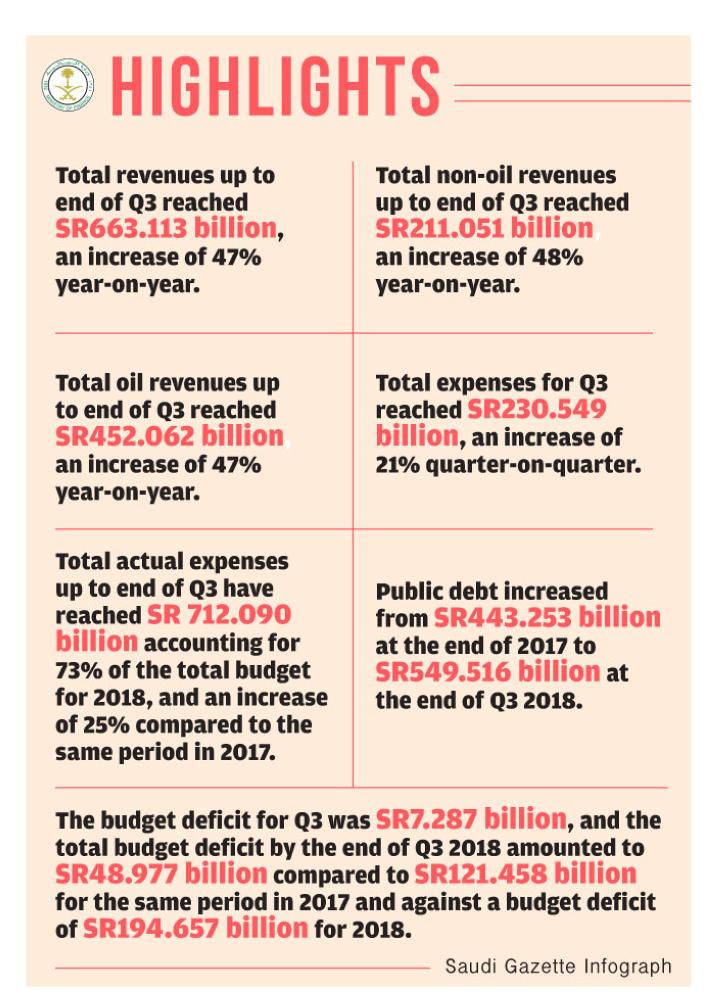 Total revenue at the end of the third quarter was SR663.113 billion, a growth of 47% compared to the same quarter last year. Total oil revenues up to end of Q3 reached SR452.062 billion, an increase of 47% year-on-year. Total non-oil revenues at the end of the third quarter amounted to SR211.05 billion, a growth rate of 48% compared to the same quarter last year.
The third quarter budget performance report for the fiscal year 2018 includes key indicators and data reflecting the government's commitment to transparency and financial disclosure as a step toward strengthening the governance and management of public finances.
Saudi Arabia has been undertaking a series of reforms to narrow its fiscal deficit which reached a record 367bn riyals in 2015. The measures include the introduction of 5 per cent VAT and levies on tobacco and energy drinks as well as raising electricity and fuel prices.
Source Credit: Saudi Gazette
Comments