The world's first "Museum in the Sky" is a joint collaboration between AlUla and Saudi Arabian Airlines, to highlight the significance of AlUla as a living museum, with only a small fraction of archaeological sites identified currently being investigated.
The flight took off from Riyadh to AlUla on Nov. 4, 2021. Onboard the flying museum, a replica collection of artifacts discovered in AlUla during excavations by archaeologists reveal some of the mysteries of AlUla's ancient civilizations.
Guests from all over the world can book special rate packages in AlUla that include flights, accommodations, and activities through the Saudi Holidays website.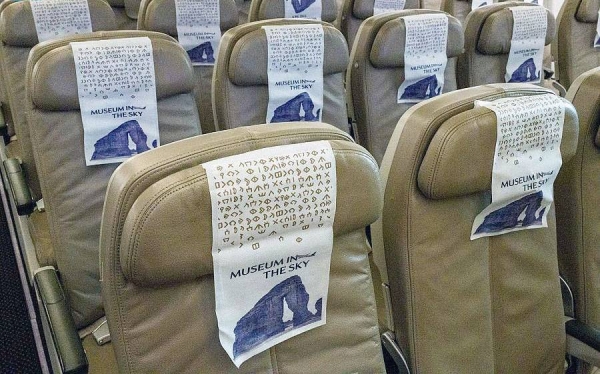 Comments