The decades-long domination of shops selling electrical and electronic devices by expatriates is coming to an end amid intensified inspections across the Kingdom to ensure the implementation of Saudization in the sector.
Expats are restricted from working in shops selling household appliances and electrical and electronic goods as well as 11 other sectors.
On the first day after the rule came into force, the Ministry of Labor and Social Development carried out 246 inspections in Makkah and recorded cases against 60 outlets for violating norms for recruiting Saudi citizens in sales jobs, according to ministry officials.
Inspection campaigns have been intensified in other regions.
Souk Junoobia in Al-Balad district of Jeddah, the largest electrical items wholesale market in the Kingdom, has become almost standstill. The business in the market used to be dominated by a section of expatriates.
The retail shops in downtown Balad, Sharafiah, Aziziah, Bawadi, Jamia and other districts of the city have downed their shutters as most of them were able to comply with the mandatory Saudization of sales jobs.
Some prominent retailers have been selling their products on huge discounts. A giant retail outlet in the field has announced a weeklong promotion with attractive offers with thousands of people thronging the shop to grab the items of their choice at discounted rates.
Large supermarkets and other stores that have electrical and electronics divisions have employed a significant number of Saudi youths including women in sales jobs.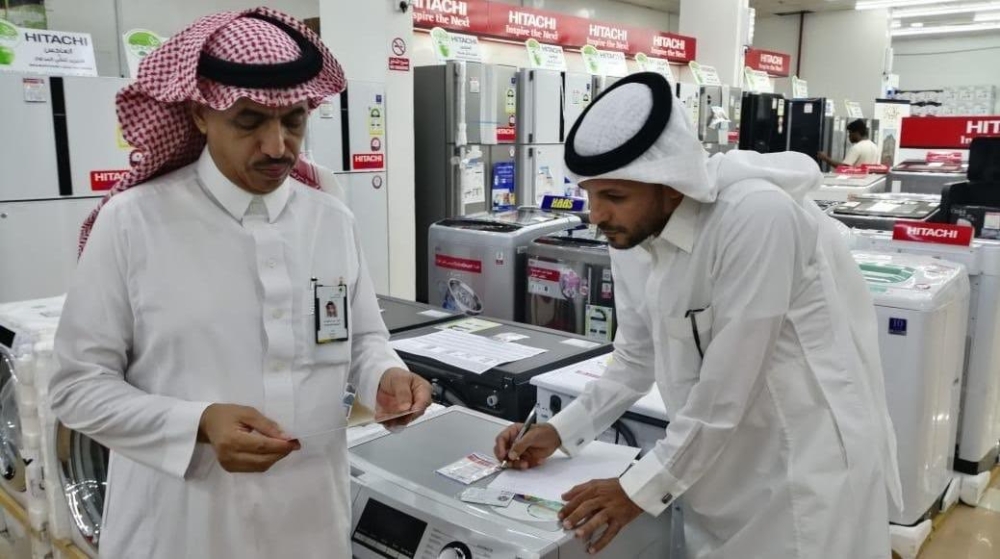 The inspection teams from the ministry inspected a number of shops selling electrical and electronic items, sunglasses and watches. They registered at least six cases against shops in the city for violating the Saudization norms.
Source Credit: Saudi Gazette
Comments