DAMMAM: We are firm believers in the popular saying "dessert does not go to the stomach, it goes straight to the heart." Well, not quite to the heart, but science does explain an amazing occurrence that happens when dessert is served.
In an article titled "why you always have room for dessert," written for the Journal of the Norwegian Medical Association, senior researcher Arnold Berstad and assistant doctor Jørgen Valeur explain that sugar in sweet food stimulates a reflex that expands your stomach. After consuming a large meal, sugar stimulates the walls of the upper section of the stomach and this relaxation reflex makes room for more food. It is a phenomenon known in popular culture as the "dessert stomach."
With science on our side, we set out to scout the best dessert cafés and bakeries around the country. So, the next time you find yourself dreaming of dessert, check out these places and rest assured that your dessert stomach has you covered!
French Bakery: This café offers a wide array of pastries, cakes and ice-cream flavors, making it impossible to pick just one item from the dessert display. On your next visit, try the triple-chocolate cake made of creamy, white filling and dark chocolate bavarois layered with a light sponge cake. Or, you can choose the classic opera cake, with layers of delicate almond biscuit, chocolate ganache, coffee buttercream and a chocolate glaze.
This restaurant has outlets in Riyadh and Alkhobar.
Madeleine: Apart from the delicious French-influenced cuisine, this cafe serves a selection of desserts that has loyal customers coming back for more. If, like us, you are up for dessert any time, a must-try are the fluffy pancakes layered with dreamy cream and served with a tart berry coulis. Other Madeleine specials include the bread Nutella pudding and the berry tart.
This restaurant has outlets in Riyadh and Alkhobar.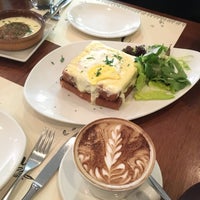 Café Bateel: Café Bateel is renowned for its gourmet meals, chocolates and dates. Another offering that has locals coming back are the Arabic-fusion desserts. The classic British sticky toffee pudding is given an Arabian twist and is served as a date pudding drenched in hot, sticky date sauce with vanilla ice-cream — it is an explosion of flavors.
This restaurant has several outlets in Riyadh, Jeddah and Alkhobar.
SN Café: If you are tired of the same old macaroons or the Nutella-over-everything trend, you should head to the SN Café for a fix of inventive food. Apart from innovative dry ice beverages, the café serves concoctions, such as the "Bloody Chocolate Fall" — a dessert platter laden with chocolate cake, crumble and vanilla ice-cream, with a stream of raspberry coulis and chocolate sauce trickled over it.
This restaurant is located in Alkhobar.
Dipndip: if your regular dessert indulgence is taking a toll on your pocket, then this should be your new go-to chocolate café. The pocket-friendly dessert eatery serves crepes, waffles and other desserts, all served with rich chocolate — it is a scent that is enough to entice you into the café. Our favorites are the "Brownies and Mousse Verrine," chunks of brownies topped with dark chocolate mousse and white chocolate-whipped ganache, and the "Brownie crepe," which is filled with brownies and doused in their signature chocolate.
This restaurant has several outlets in Riyadh, Jeddah and Alkhobar.
Rosette Café: Visiting this place is like visiting a candy store, you just cannot settle on one dessert as everything looks so good. With its unique presentation, the special coffee is a favorite and the perfect accompaniment to your sweet treat. Try the saffron cake, a soft sponge seeped in a milky mixture that melts in your mouth. Or the "Cloud 9" cake, a masterpiece assembled by layering chocolate cake, cotton candy, crunchy cereal and warm chocolate sauce over each other. Surely this is for the child in you?
This restaurant has an outlet in Alkhobar.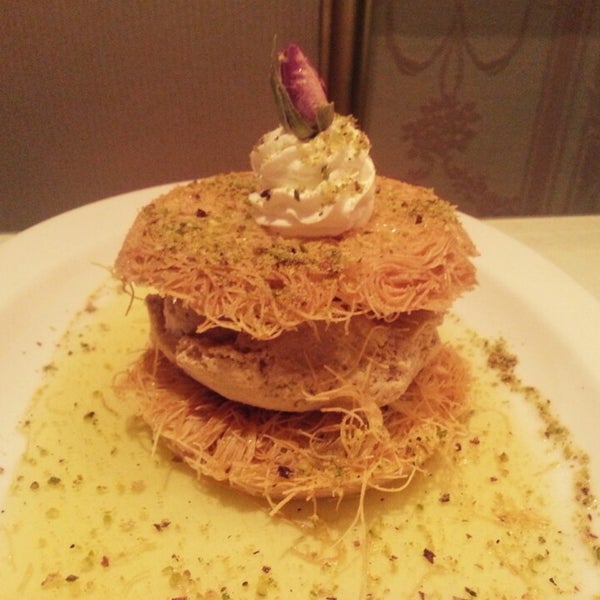 Mom's Flavor: If you are seeking some of life's simpler pleasures, try Mom's Flavor for fresh, hot-out-of-the-oven cakes and desserts. In the comfort of Mom's dining room — replete with homey décor and cozy settees — sit back and enjoy decadent, comforting cakes and pastries. The "Lotus Volcano" is best described as a cross between a muffin, pancake and soufflé, oozing with Lotus Biscoff spread and salted caramel sauce. It is a match made in heaven!
This restaurant has outlets Riyadh and Alkhobar.
Pastel Café: Soaking in the Parisian-chic ambience, treat yourself to dainty desserts at the Pastel Café and Boutique. A word of caution, however, do not let the dainty serving sizes fool you, they pack a punch in every bite. If you do not believe us, try the brownie bites that ooze caramel and sea salt. If you would rather spoil yourself with a thick slice of cake, try the "Caramel Crunch" cake topped with caramel popcorn or the "Hawaiian" cake — chocolate cake sandwiched between layers of coconut shavings. If you are some Middle Eastern treats, try the decadent pistachio-and chocolate-layered cake with rose-flavoured buttercream or the fragrant cardamom and saffron cake.
This restaurant has outlets in Riyadh and Alkhobar.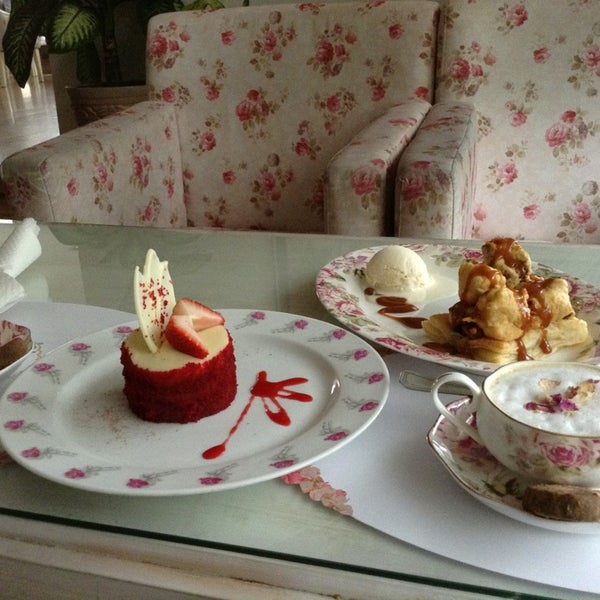 Source Credit: Arab News