Energy-strapped Turkey has announced the discovery of a vast natural gas field in the Black Sea containing 320 billion cubic metres of natural gas, which could start producing by 2023.
Making the announcement, Turkish President Recep Tayyip Erdogan called the find 'historic' and vowed to step up energy exploration in Aegean and eastern Mediterranean waters that Greece says it controls.
"Turkey has made its biggest natural gas discovery," said Erdogan at a news conference adding that the discovery offers Turkey a "new era."
The Turkish president said the new gas field's production will coincide with the centenary celebrations marking the foundation of the Turkish Republic.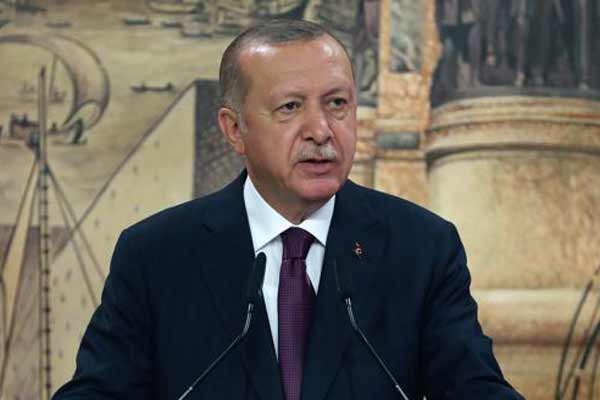 Sources claimed the find could meet Turkish energy needs for the next 20 years.
The discovery of indigenous energy reserves is a critical strategic goal of Ankara.
Turkey is a major gas importer. It is one of the fastest-growing energy consumers. Turkey is heavily energy-dependent on imported gas and oil. It spends around $40 billion a year on imported oil and gas. A significant factor behind the Turkish currency's chronic weakness, which hit a record low this month, is that Turkey spends more on imports than exports, causing a large account deficit.
Finance Minister Berat Albayrak, speaking from the drilling ship that discovered the gas field, said the energy discovery was a financial game changer. "It will remove the current account deficit," said Albayrak. "We will be soon talking about current account surpluses."
"Turkey is committed to long-term contracts of buying piped gas from Iran, Azerbaijan and Russia. You can't simply walk out of those contracts," said Yesilada. "Selling gas on the world market will not be easy either, as there is an oversupply."
The Black Sea gas find is the fruit of the Turkish government's aggressive search for energy. Since 2017, Ankara purchased five research vessels that have combed Turkey's surrounding seas for years.
The Black Sea gas discovery is giving impetus to Turkish efforts in the Mediterranean. "We hope to see similar good news in the Mediterranean as well," said Erdogan. "We will be accelerating our drilling activities in the Mediterranean."
Comments