The UAE Ministry of Health and Prevention on Monday reported 2,404 cases of the COVID-19 coronavirus, along with 2,252 recoveries. Three deaths were also reported.
The new cases were detected through 133,458 additional tests. More than 22.5 million COVID-19 tests have been carried out in the UAE so far.
The total number of cases as on January 11 is 232,982 while total recoveries are 208,366. Death toll rises to 711.
Total active cases stand at 23,905.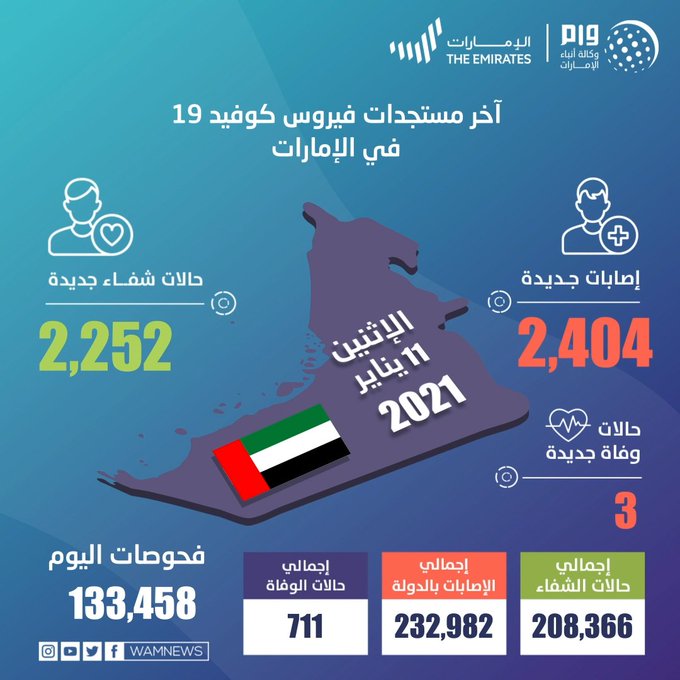 Comments