The UAE has confirmed the detection of 3,251 new coronavirus cases and 14 deaths on Friday.
The new cases were detected through additional 148,574 tests.
The total number of cases in UAE as on February 5 stand at 320,126 while total recoveries are 297,040. The death toll rises to 902.
Over 26.5 million tests have been conducted across the country to date.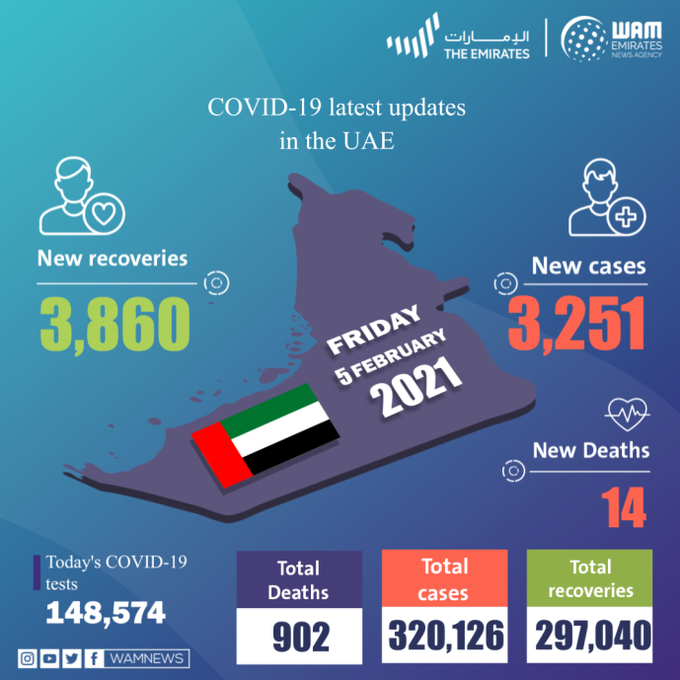 Comments