Hu Xinyu, 15, disappeared from an expensive private boarding school in China's Jiangxi province over 100 days ago. His body was found not far from the school last week.
After months of social media speculation that he was kidnapped by organ harvesters, the Chinese government insisted he killed himself by hanging.
Hu was last seen departing the dormitory of Zhiyuan Middle School on the evening of October 14. His family contacted the police after he was missing for six hours, and they discovered most of his possessions, money, and identification cards had been left in his dorm room, except for a digital voice recorder shaped like a pen and his school ID card.
A major search-and-rescue effort was launched for the missing student, while Chinese social media lit up with "Where Is Hu Xinyu?" hashtags and speculation about his whereabouts, including growing suspicion that he was snatched by an organ harvesting gang.
The UK Times noted that while there was never any real evidence that Hu was abducted, the Chinese population was terrified by their government's 2014 admission that it was collecting organs from executed prisoners.
It is not exactly difficult to believe that the genocidal regime in Beijing would step up the tempo of executions to harvest organs, and denials from the duplicitous Communist government are easily dismissed.
In 2020, rumors of organ harvesting from prisoners in the Chinese city of Dalian, including members of the persecuted Falun Gong religion, fueled calls for the Scottish city of Glasgow to revoke its "sister city" partnership with the Chinese municipality.
Hu was one of at least ten teenagers to disappear in late 2022, after China loosened the rules for organ transplants in September, with an eye toward becoming the world leader in transplant procedures. The timing fueled speculations that traffickers were using the more relaxed transplant rules to cash in.
"He just went out for a walk after taking out the trash, and walked along the alley next to the basketball court, out of sight of the surveillance cameras. There are quite a lot of kids missing now, all around the same age as mine, which seems rather bizarre," the mother of a missing boy from the now-infamous city of Wuhan told Radio Free Asia (RFA).
"It seems more kids are going missing since the rules were relaxed," the Wuhan mother observed, referring to the organ transplant situation. Some Chinese observers believe the true number of missing young people with healthy organs is much higher.
Hu's body was found not far from the school on Saturday, which led the public to wonder how it could have been overlooked during months of determined searches. People also wondered how Hu and so many other young people could simply vanish in a paranoid dictatorship with a fetish for high-tech surveillance, including some 540 million cameras trained on its populace.
The Times noted these questions blossomed into fresh rumors of organ trafficking:
Citing unnamed sources, Song Zude, a well-known entertainment commentator, told his social media followers that the boy's organs had been sent to a hospital in Shanghai the day he went missing and fetched hundreds of millions of yuan (tens of millions of pounds).

"If they should succeed with little Hu this time, more will happen in the future," Song said. "So, no matter how hard this time it may be, let's work together to stop the bad guys." Song, known for his groundless allegations, was soon censored.
The police announced at a news conference that Hu was suffering from depression and hanged himself, an account quickly challenged by Hu's mother Li Lianying, who said it looked like Hu's clothes were put on backward by someone trying to stage his death.
"I want the truth, not fake answers," she said.
China's state-run Global Times on Thursday unsurprisingly pronounced itself completely satisfied with the police conference, which said Hu "suffered from mental issues before he killed himself due to poor academic performance."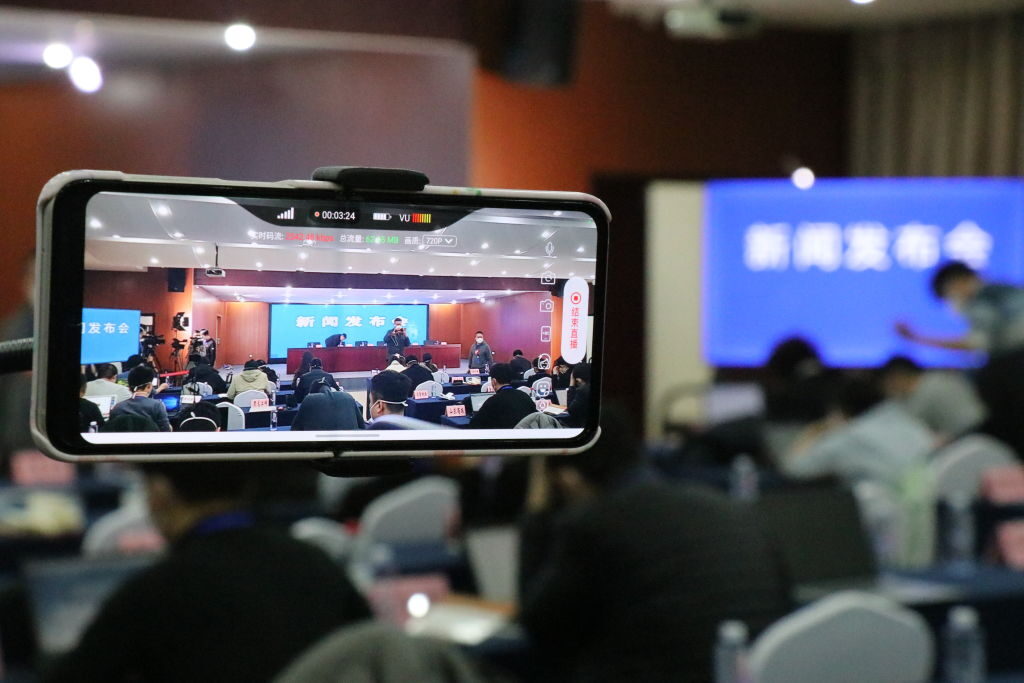 The Global Times had no further questions after the police said Hu was found hanging from a tree in the yard of a grain depot close to the school, where the corpse somehow eluded three months of determined searches. The police said there was no sign of a struggle and all of Hu's organs were intact. His voice recorder supposedly contained two recordings that constituted his suicide note.
"Due to the deficiencies of our work, it took more than 100 days to find Hu. We will learn from the experience and continue to improve our work," pledged provincial public security deputy director Hu Mansong.
The Global Times decided the case was closed, and the only lesson to be learned was that Chinese students need more emotional support and mental health care.
Chinese watchdog site Bitter Winter said the Chinese Communist Party "has been very active canceling posts and suppressing discussions, but it has only itself to blame for the escalation of wild rumors."
"Hu is not the first minor who disappeared, but the school is a prestigious one and his family made noise claiming that the police has been strangely unwilling to investigate and even register the case," Bitter Winter observed.
Comments