UAE
Dubai Miracle Garden: 150m Flowers, Stunning Displays, Photos, Opening Hours and More
Dubai Miracle Garden, the largest natural flower garden in the world, has reopened its doors for visitors, marking a momentous 12-year anniversary for the renowned international attraction.
The 12th season comes at the back of immense success last year, during which the garden provided families and children with the opportunity to celebrate the region's biggest sporting event, the FIFA World Cup.
Characters from Smurfs, introduced as a theme during the garden's 10th anniversary in 2021, celebrated the joy of sports and togetherness.
Dubai Miracle Garden
The success of Dubai Miracle Garden reflects its growing popularity among residents and visitors and its ability to bring unique elements every new season.
The attraction is prepared to dazzle its visitors once again with its new and brilliant display of flowers.
The team of architects, designers, gardeners and florists have redoubled their efforts to grow and beautify the Smurfs-themed exhibits.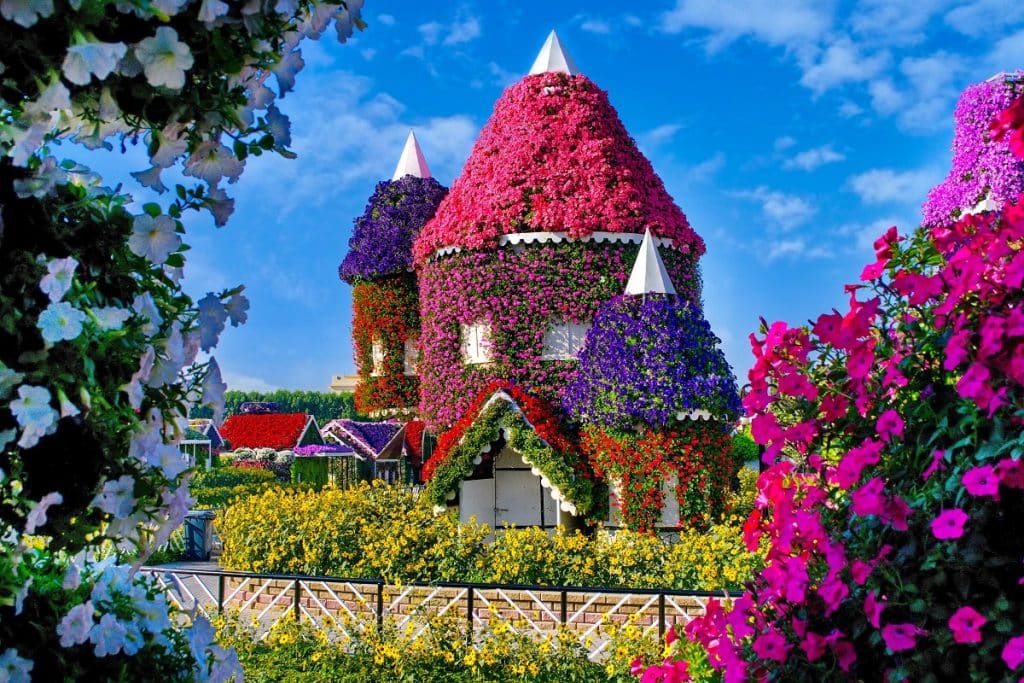 The "Smurfs Mushroom Village" has introduced seven new structures, with additional space for visitors to move about, rest, and take Instagram-worthy photos.
In a separate area that was dedicated to FIFA World Cup celebrations last year, visitors could delight in the sight of Smurfs characters dressed in unique and never-before-seen floral attires.
Additionally, within the "Central Plaza," another group of Smurfs characters engaged with the numerous botanical exhibits, striking quirky poses and adding an extra layer of enchantment to the experience.
This year's edition also boasts an expanded fleet of retail and F&B offerings, with Dubai Miracle Garden adding additional seating areas.
In addition, all other floral exhibits that have made Dubai Miracle Garden a crowd favourite will continue to be featured this season, including the "Floral Tunnels" featuring a brilliant display of flowers, water-themed attractions and innovative 3D water and lighting installations.
Two massive structures in the shape of two hands displaying the shape of a heart remain.
The Garden also boasts the famous, Guinness World Record-holding Emirates A380 exhibit covered in over 500,000 fresh flowers and live plants.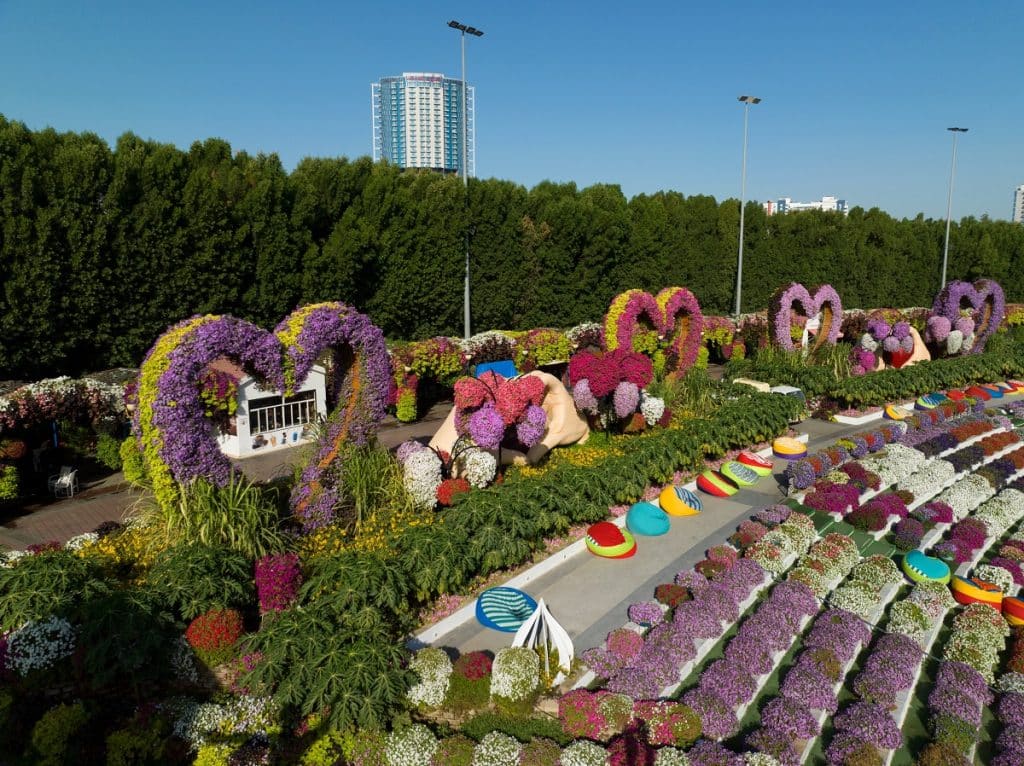 An "Umbrella Tunnel" and "Lake Park" are some other attractions.
This season, the Garden has introduced a new, larger Water Wheel, to accompany the two smaller Water Wheels that already exist within the garden.
The floral destination is spread across a land area of 72,000 square meters in the heart of Dubai Land and hosts a record-breaking 150m natural flowers from more than 120 varieties.
Comments