The Kuwait Ministry of Health announced 666 new coronavirus (COVID-19) infections in the last 24 hours, bringing the total to 56,174 while 3 deaths were reported as well bringing the fatalities' toll up to 396.
Kuwait's Ministry of Health also said Tuesday 805 people recovered from the coronavirus in the past 24 hours, raising total recoveries to 46,161.
The MoH said medical teams confirmed recoveries of the new cases following tests in line with the Covid-19 protocol.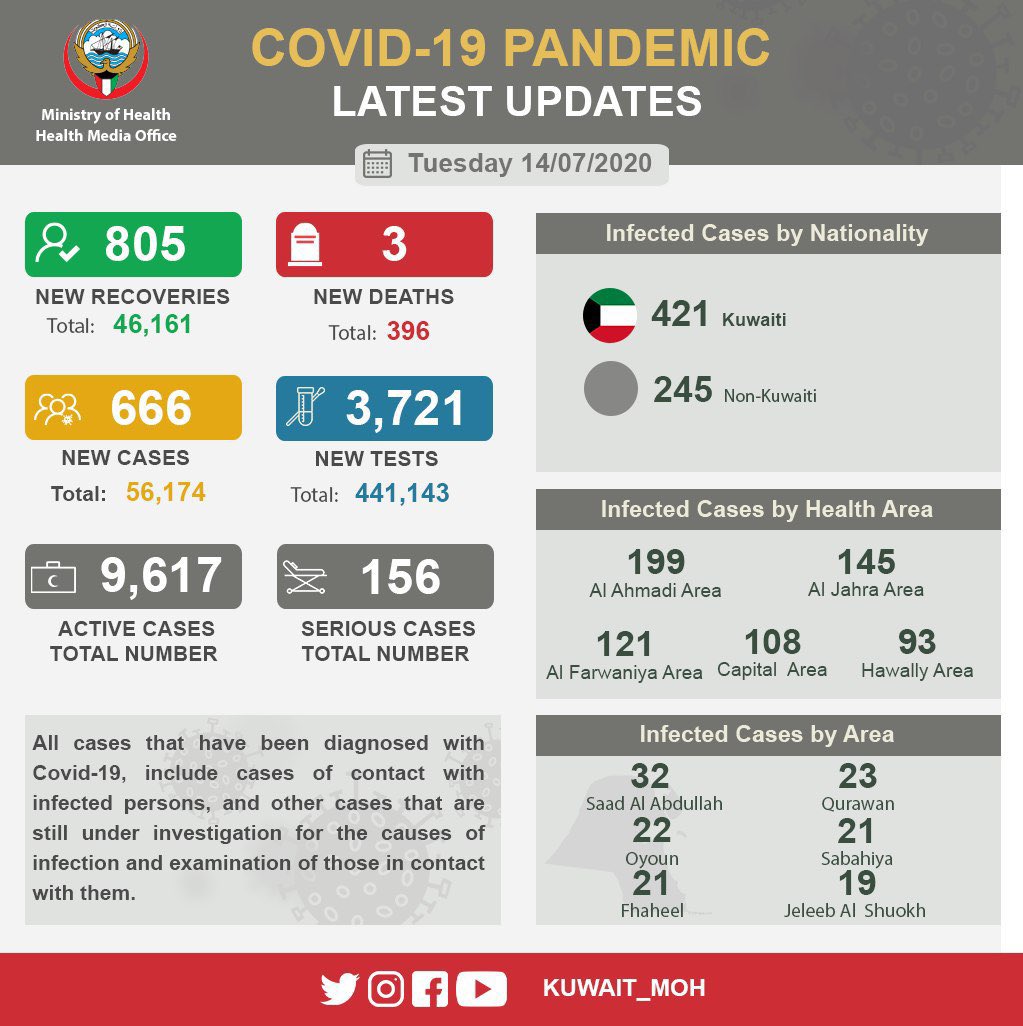 Comments